What are the 5 themes of geography?
The 5 Themes of Geography were created in 1984 by the National Council for Geographic Education and the Association of American Geographers.
The 5 Themes are:
Place
Location
Region
Human Environment Interaction (HEI)
Movement
The 5 Themes of Geography Assignment
Students will choose one of the five themes of geography to create a project that will demonstrate their understanding of the theme and how this knowledge can be applied to a new situation.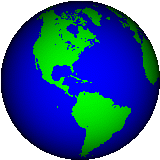 For further clarification of the 5 Themes , view the explanatory Powerpoint below: